Heralded Fates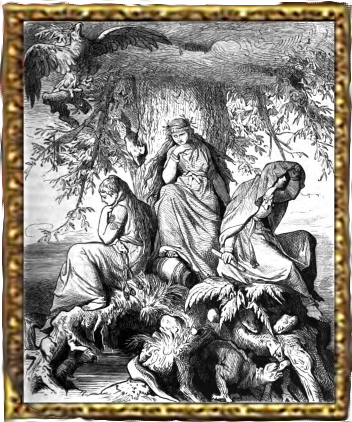 News of Akumajou Dracula / Castlevania / Schloßwald

Press ctrl- or ctrl+ if you can't see the whole menu or it's too small.

Forum

Oktober 13th, 2016 - Castlevania River City/Nekketsu Crossover?
I recently made a huge overhaul of Technos's Soccer known internationally known as Nintendo World Cup and still regarded as one of the best soccer games (though not realistic). I made Romania a team and used some Castlevania 3 gfx various places. The patch is available
here
at romhacking.net.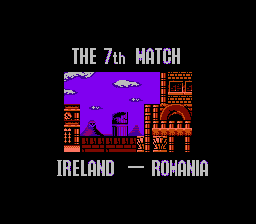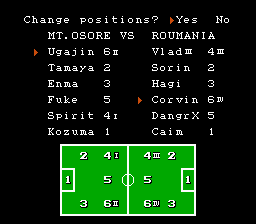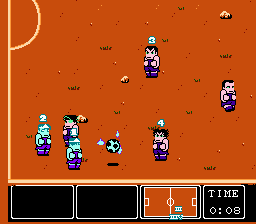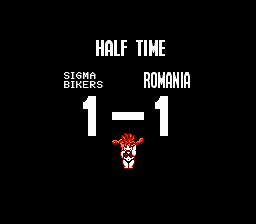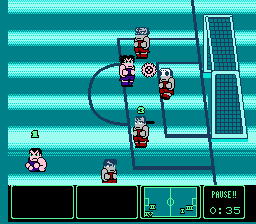 Of course this isn't the first time the Nekketsu or River City Ransom series got a little like Castlevania. RCR EX for Gameboy Advance added a double length chain very similiar to Castlevania's chain whip so you can go totally Belmont on enemy gangs or schools. It also added a custom self item to design your own character. The Japanese RCR is Downtown Nekketsu Monogatari. Shown here is a Parodi*Ban 2007 Special version of the Japanese DNM EX (with the Japanese Hiragana turned into Romanji by me).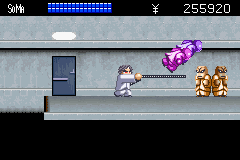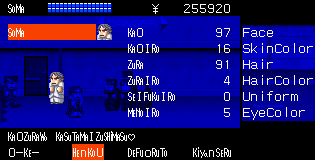 In what may be an unprecidented move, some of the Technos team working as Miracle Kidz at the time released rom patches for some of their own games! Their patch for DNM EX is available on
this page
if you click the purple trashcan and
here
is my Romanji patch for it.

December 4rd, 2015 - Merry Krampenfest! Happy beatings for all! I added a screenshot of each game to
Beginning Wisdom
page. I'm going to see the Krampus movie tonight! Yay!!
September 26th, 2015 - Now hosted by
Revora.net
!
Also been tidying up and occasionally fixing some information more accurately over the past year. This site is dedicated entirely to the Castlevania series with a little mention of crossover with Contra. However,
SteamWorld
Dig and SteamWorld Heist by
Image & Form Games
are great Steampunk style Metroidvania games. And Iga who began working on Cv with Rondo of Blood and was mostly in charge of the series from SotN on until his departure from Konami is working on a new CV style but original game called
Bloodstained: Ritual of the Night
. It's not clear if we can ever expect any good new 2D Castlevanias from Konami, but fortunately there's such a long line of classics and so many people maintaining its style in games to come.
Oktober / Wīndume-Mānod 15th, 2014 - Added Wii save data for Rondo of Blood and Adventure Rebirth to the Treasury.
Oktober 6th - Links should be working fine without right-clicking now. Also, it seems a bunch of art has been hung in the gallery. It was looking kind of bare before...
Oktober 4th, 2014 - Finally put together an actual site design and organized things into more separate pages.
Working out some quirks since I uploaded everything. Press ctrl+minus if you can't see the whole menu bar. Some links may require right-clicking.
Some more goodies are added and you may find an Eostre egg or two on this site. Will probably make more things listed into links and continue some polishing of the design with more graphical section titles and headings.

June 21st - A few
good things to know
about each Castlevania game
June 17th - Good amount of work on
timeline.
Bonus at bottom of the page.
June 15th - Here's some fun PSX
save data
for ePSXe 1.9.0. One save file is someone else's for SotN for the sake of enabling things. Then there's mine substantially far into the game with a good amount of rare items at L47 with high luck but low other stats. And one copy is right at the fake CvIII hunters. I have the Greatest Hits rerelease of the game but that probably doesn't matter.
There's also Castlevania Chronicles save data with arrange mode beat and ready to resume back near the end of the game. The backup on second memcard you would have to copy in emulated bios, is for about halfway through the game. Chronicles freezes a lot in the emu for me though.
Also here is a bunch of Cv
Icons
I put together. Largest view of Bloodlines one is art by
Jorge
. Not sure of any other sources if they're not all official art.
May 18th/26th - Behold an extensive
timeline
relating the fiction of Castlevania with actual history whether well known & likely misunderstood or just plain largely unknown history.
A real page design and better organization with subpages is getting more and more necessary here.
May 17th/26th - The Best Translation Patches in chronological order:
1476:
Akumajou Densetsu/CvIII
(
or keep Japanese names
)
1693:
Cv II Re-translated +Map
(press select), seems to work alright applied on top of
Moody
patch.
1792:
Drac X Rondo of Blood
1797:
Drac X Nocturne in the Moonlight
Also worked on homebrewn game list.
May 3rd - Fixed up homemade games list and some info
April 27th, 2014 - First update in over a decade! I will probably give this page more of a design eventually but for now, onto the MEAT! (of mostly high quality)
I must consult the Norns...